Welcome to the Lands of Fill
Join the trashcan knight, Dustin Binsley, as he fights his way through the Five and Half Kingdoms of the Dump. Rescue the trashpicked King, defeat the totally disgusting Toxic Grimelin Army and prevent the Lands of Fill from an all-out war!
Accompanied by your best friend Ratavia, embark on a perilous quest from the Trashmounds of Garbagia to the Faucet Falls of Detergeos. Brave dank, dangerous dungeons, face-off against fearsome, filthy foes, and build a party tough enough to tackle the toxic threat!
WHAT YOU NEED TO KNOW:
Created for Windows/Mac/Linux, with controller support!

Toggle between SIX playable characters and use their unique abilities to navigate dungeons, solve puzzles, and take down enemies.

We focus on engaging exploration by letting you run and jump all over the maps to find secrets and trashy treasures!

Explore unique environments and various oddball locations detailed with rich snes-styled pixel art.

Turn-based combat that takes the best from classic RPGs while adding a few new elements, such as tactical character placement and timed hits.

On Screen Enemy encounters, NO RANDOM BATTLES!!!
DUSTIN BINSLEY
Class: Garbage Knight (In-training)
Weapon: His scrappy old sword, "Can-Opener"
Skill: Scrapbinding
Hometown: Tin Alley
Dustin is an orphan can from Tin Alley with big dreams of being a world-famous knight... but this young squire still has a long ways to go. Reading comics, drinking curdled milk, and oversleeping are not exactly traits of knighthood, even in Garbagia.
When the kingdoms are thrown into chaos, Dustin finds himself in way over his lid. Now hunted by trash assassins, secret organizations, and an evil Magic 8-Ball, he must fight his way to the very edges of the Dump... Saving the world can be a grimy job, but someone's gotta do it.
RATAVIA
Class: Rogue
Weapon: Daggers
Skill: Ways of the Street
Hometown: Ratlanta
Dustin's best friend and older-sister figure. She moved to Garbagia after leaving her home kingdom of Mammalon a few years ago... She wanted a quiet place to live a simple life in... too bad keeping Dustin out of trouble is a full time job.
WALKER JACKET
Class: Gunman / Librarian
Weapon: His trusty revolver, "Bookshot"
Skill: Trick Shots
Hometown: Needlepoint
A member of the Order of Book's End and arguably the most feared librarian in all of the Lands of Fill. He spent years chasing down overdue books and lost library cards, but now must lend his service to a greater cause...
CERULEAN
Class: Laundromancer
Weapon: Bubble Wand
Skill: Laundromancy
Hometown: Laundry Forest
A Wizard of the Wash - also known as a Laundromancer. Upon graduating The School of Sanitary Arts, Cerulean received the rare honor of The Star Print- a fated sign from the Fairy Washmother of future importance.
MUSK
Class: Stink-Bug
Weapon: Stinklances
Skill: Fumeshaping
Hometown: ???
The mysterious stinkbug has been involved with the Buggarian underworld for many years. He is a master of disguise and infiltration thanks to his power called Fumeshaping - an ability to control the very stinkcloud that surrounds him.
LUTE
Class: Bard / Student
Weapon: None
Skill: Arguably None
Hometown: Tabletop
Young Lute is just starting out at The Order of Books End as an understudy of Walker Jacket. After months of stocking shelves and studying scrolls, he is now ready to begin earning his Bookmark.
Sanitation Department
The team behind the trash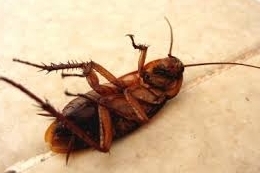 Roach
Creator, Project Manager, Art Director, Custodian
Favorite Games: Chrono Trigger, Earthbound, Final Fantasy VI
Bio: The advance 'eyes and ears' of the main battle forces. Their role is to help to plan the main 'force projection'. Before the invasion they will survey key military targets, monitor the key sites to be defended and identify airstrips and drop zones.
Solar Mongoose
Programmer, Some Kind of Mailman
Favorite Games: TF2, Zelda: A Link to the Past
Bio: This mongoose can be found in Egypt, Spain, Portugal, Israel, and most of sub-Saharan Africa, except for central Democratic Republic of the Congo, western South Africa, and Namibia. It has been introduced to Portugal, Spain and Italy.
Everdredd
Co-Creator, Producer, Janitor
Favorite Games: Oblivion, Animal Crossing, Civilization
Bio: A husky, middle-aged man with a small black hat, glasses, and mustache, wearing what looks like an orange Hawaiian shirt. His Japanese name, Tonchiki, means "dimwit" or "numbskull".
Bobby Ghostly
Composer
Favorite Games: Call of Duty, Mother 4, Super Meat Boy
Bio: Although Beaver believed his role would merely be a "one-shot deal," Bobby has become a recurring character on the series, and is one of the characters who has appeared in every season of the show.
DM404
Lead Pixel Artist
Favorite Games: Barricade
Bio: Has been demonstrated to enhance cognitive function in animal studies, and has also shown effects suggesting antidepressant action as well as having possible application in the treatment of schizophrenia, Parkinson's disease and ADHD.
Brains
Website, Game Fonts, Electron Microscopist
Favorite Games: Bust-A-Move, Ni No Kuni, Goat Simulator
Bio: Yet another version of our regular boffin-type characters who had appeared in all our previous series.
D
Illustration Robot
Bio: D was designed initially as a Novelty Personal Companion Bot but quickly decommissioned due to massive errors in the emotional processing unit. Somehow, all D was capable of was churning out illustrations of useless but highly detailed fantasy creatures and it was too costly to make the necessary corrections.
William Kage
Composer
Bio: Some common additions to the standard pad include shoulder buttons (also called "bumpers") and triggers placed along the edges of the pad; centrally placed start, select, and mode buttons, and an internal motor to provide force feedback.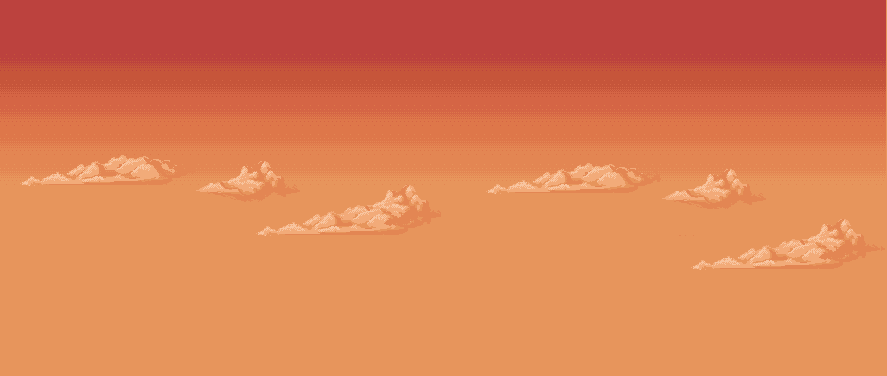 Ready to fill your email with spam? Just kidding, but we will update you on the progress of our trash game.